Accomodations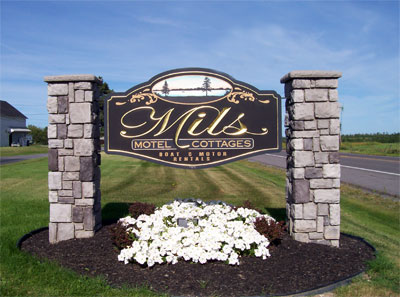 Here in the heart of the Thousand Islands, you'll find the most comfortable stay at Mil's Motel and Cottages in Clayton. We have everything you need to make your summer vacation or fishing trip an enjoyable one.
Boats & Equipment


Hanafin Marine is one of the largest full service marine dealers in New York State. We at Hanafin Marine takes pride in the products and services we offer our customers. We are located in Endicott, NY just outside of Binghamton, NY. Hanafin Marine's knowledgeable and friendly sales staff that pride themselves in customer service


Rapsidy fishing rods perform. They feature cutting edge designs and top quality components. We hand assemble our rods with tremendous attention to given to every detail. At Rapsody, we cut no corners because like you, we are passionate about fishing.  Thank you for taking the time to discover The Rapsody Fishing Company. We encourage you to explore our website to learn more about our products. We constantly expand our offerings, so please check our website frequently to see what is new.